What is your go to snack? I was reading in one of my fitness magazines and it stated that snacking is one of the main reasons that women in the workforce gain weight. If you limit or change your snacking, you can lose 10lbs in three months. CHA-CHING! Most people round out their three meals a day - breakfast, lunch, and dinner - with a snack or two. In fact, snacking can be an important source of daily nutrients. For some, however, a steady diet of high-fat, high-calorie snacks leads to weight gain. Two recent studies published in the American Journal of Clinical Nutrition examined how and when snacking - and the types of food eaten - affect hunger and satiety.

Here are some of my favorite snacks: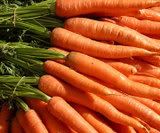 What are your favorite snacks?